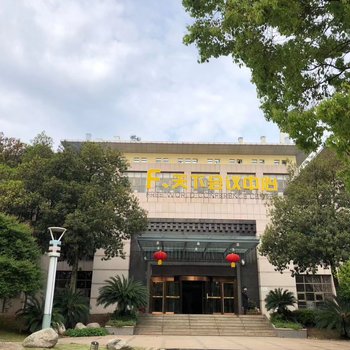 The Free World Conference Center is an ideal spot for travelers wanting to discover the city. The Free World Conference Center is an ideal choice for travelers who want to take in the sights and sounds of Wuhan.
The hotel is only 12km from Tianhe Airport Station and 13km from Wuhan Tianhe International Airport, giving guests a number of convenient transportation options. Just a short walk from Julong Boulevard Metro Station, traveling to most city destinations is a breeze. There is no shortage of things to see in the area, with the Hubei Huangpi Yanglouzi Laozhafang Museum, Yanglouziwan Zhafang Village and Xingqiliu Ertong Chengzhang Amusement Park all nearby.
In their spare time, guests can explore the hotel's surroundings. Guests of this Wuhan hotel can make use of the parking facilities.
Guests tell us the location of this hotel is fantastic.